The Artisan Craft Blog -- Dave Alexander & Company with David Edgren and Gus Bailey
Hillary Clinton is a spy.  And she's terrible at it.  That's the only conclusion.
A. Barton Hinkle, a writer of such prominence that he's able to part his name in the middle, details the Scooter Libby and Valerie Plame affair.  No, not that kind of affair.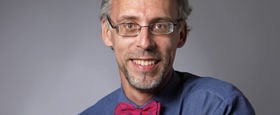 A. Barton Hinkle, Richmond Times-Dispatch Photo
Back then — in 2004 — [Terry] McAuliffe headed up the Democratic National Committee. In an Oct. 15 interview on CNN, McAuliffe said Bush adviser Karl Rove had just spent "two and a half hours before a federal grand jury today answering questions about who in the White House committed treason by outing a CIA operative."
Well of course there was no treason and Scooter Libby was convicted of lying to the FBI. (Seriously?  That's all you got? I lie to the FBI three times before breakfast, and I use my own first name!)
View original post 316 more words