A student group at NC State sued in April over the university policy that requires a permit for folks to pass out information or set up a table.  A judge issued a preliminary injunction putting aside the rule for now.  The university is expected to appeal. My previous story here.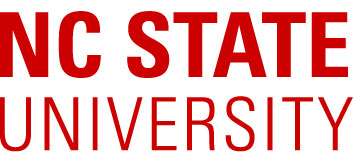 Early in June, I filed a Freedom of Information Act request for all permit requests.  I did this out of a basic notion: if large numbers of groups requested permission to distribute literature, then there should be a huge file of requests.  The requests should also reflect a broad spectrum of college life.  If the spiritual groups needed to fill out a request, then the fraternities, on-campus clubs and other groups would need to also, right?
The University Chancellor sent a letter to the entire campus April 28th with this statement:
NC State University issues hundreds of permits each and every year to religious, political, healthcare, public and special interest oriented groups. Over the past 3 years, NC State University issued 2280 permits to student and non-university groups to either speak or distribute information on campus. Of those issued, close to 500 were issued to faith-based groups or individuals. None of these individuals or groups have ever been denied the right to speak or distribute materials based upon their message content or beliefs.
This is in stark contrast to what I see.
My request for all the permit requests was delivered by email Friday.  There were many redacted portions, and not just in minor areas.  I expected that some personal information might be left out.  Actually, some pages were 50% black, which made compiling the numbers rather difficult.  I counted the redacted sections as requests.
By my count, There were 119 requests for facilities use in the file I received.  Twenty-eight were for the kinds of groups you'd expect: The Offroad Club, a food ordering company, and the Entrepreneurship Initiative, for example.  Seven requests came from fraternities and sororities.  Three political groups or campaigns made requests.  There were 32 blacked areas which I interpreted as requests.
41 requests were from Christian Organizations and 8 from a group called Students for Enlightenment and Visionary Activism.  They're a spiritual yoga group.  No Jewish groups, no Muslim or Buddhist groups. Call it 49 religious requests.
34 percent of all requests were from religious organizations.
That seems like a lot.  If you like bullet points, and who doesn't:
119 total requests, including the redacted requests
26 for various groups
7 fraternities/sororities (there are 29 fraternities and 21 sororities)
3 political campaigns
41 Christian group requests (most are from the same organizations)
8 requests from a Spiritual Yoga group
There are 34-thousand students at NC State.  The campus is about 2,000 acres.  
---
---
If I have an accurate and total count of all requests for the entire 2015-2016 academic years, then this is the most politically inactive, socially dull university campus in America. There were no requests which obviously relate to Black Lives Matter, anti-rape demonstrations or even House Bill 2, which is often called the "bathroom bill." The HB2 controversy began in late March.  So, nobody needed to fill out a request for an event to hand out literature?
I have calls in to NC State, the Alliance Defending Freedom which represents the student group involved in the lawsuit and with the church group.
There's always the chance someone will say "oh, you want ALL of the requests….I thought you meant just some of the requests, with some of them redacted and most of them missing.
---
---
Quote of the week:
NC State FIOA Representative: Are you a member of the media?
Dave Alexander: Yes.  I'm a blogger.